COME ENJOY THE WINTER WONDERLAND WITH VOYAGEUR CANOE OUTFITTERS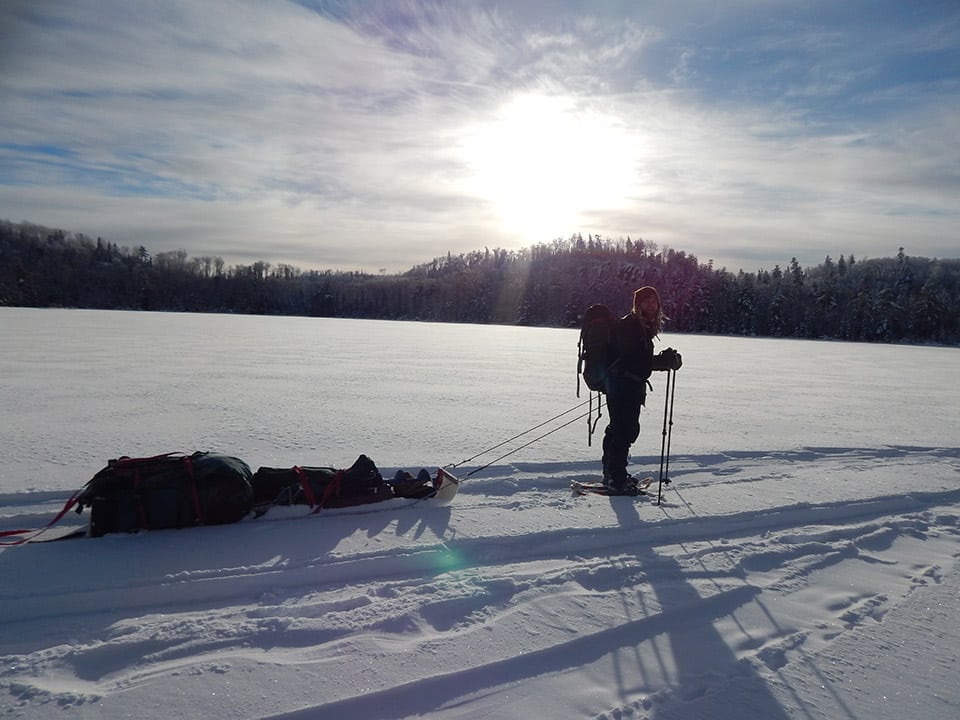 Whether it is the silent sports of cross-country skiing, snowshoeing, ice fishing, or the thrilling sport of snowmobiling, you are sure to enjoy your time spent at Voyageur.
Cross-Country Skiing
Come to the Gunflint Trail for some of the best cross-country skiing in the United States. Enjoy over 200 kilometers of groomed trails and scenic beauty through the Superior National Forest. The annual snowfall is over 100 inches and is sure to provide you with great ski conditions from January through March.The trails wind their way through the pristine wilderness past scenic overlooks, winter moose yards, and towering pines. You will have the chance to see awesome wildlife while gliding across miles of groomed trails. There are a variety of trails for beginning to expert skiers and everyone is sure to find a favorite, there is even a lantern lit trail for evening skiing. The Gunflint Trail is the perfect place to ski and enjoy the solitude of the wilderness woods. We are offering winter packages that include lodging, meals, and ski rental so be sure to call for more information about our packages.
Dogsledding
Dogsledding is another great adventure for people of all ages. Experience the thrill of riding behind a team of sled dogs across frozen lakes and through the woods. You can even learn to mush your own team of dogs. Whether you want to try a short half an hour trip, an all day trip or an overnight adventure, we can arrange the ride of a lifetime for you.
Ice Fishing
Ice fishing on the Gunflint Trail is another favorite winter activity. Trout fishing is terrific and opens January 4, 2003 in the Boundary Waters and January 18th outside of the Boundary Waters and on Saganaga Lake. You can hike, snowshoe, ski or snowmobile into the BWCA for a day of Trout Fishing. Enjoy a shore lunch and lots of action while fishing through the ice. Come and try your luck at catching a trophy walleye through the ice. We can even arrange an experienced fishing guide for your ice fishing adventure in the wilderness.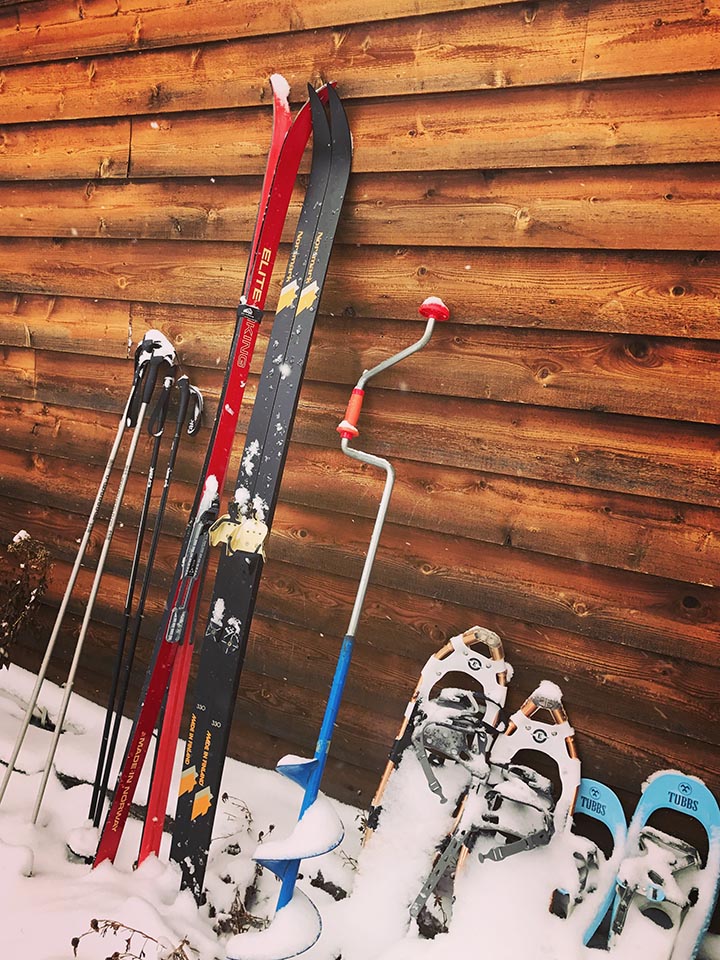 Snowshoe
Get off of the beaten path and make your own path by way of the snowshoe. Snowshoe through the woods into remote lakes and through the forest. Explore the woods or a lake within the BWCA for a day of solitude or to get to a great fishing hole. There are even groomed snowshoe trails on the Gunflint Trail so come explore the woods by yourself or with a guide.
Snowmobile
Snowmobile adventures are a great way to explore the wilderness. Travel into Canada on their trail system, cruise down logging roads or take the leisure snowmobile trail on the Gunflint Trail for a day. We can arrange a guide for a day or as many days as you would like to explore this vast wilderness. 
We would love to have you as our guest this winter!

Voyageur's Guarantee
We promise to make your participation with Voyageur a success. Please let us know if any part of your experience, which was under our control, did not meet your satisfaction. We will make it right for you!