Where the trail ends your voyage begins
VOYAGEUR CANOE OUTFITTERS
A Boundary Waters Canoe Area Wilderness Outfitter and North Woods Resort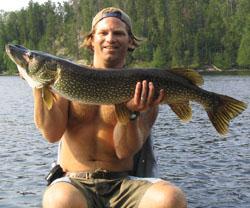 Boundary Waters Canoe Trips
When you're ready to relax, unplug and get away from the hustle and bustle of the real world, give us a call at Voyageur. Whether it's a wilderness canoe camping trip in the Boundary Waters Canoe Area Wilderness or Quetico Provincial Park or a stay at our resort we would love to have you as our guest.
We can outfit you with as much or as little camping gear as you want for your canoe country adventure. We have complete outfitting packages where we provide everything or you can just rent a pack, paddle or canoe from our list of partial outfitting items. Many groups take advantage of our awesome location and spend the night in our private bunkhouses before getting a tow on Saganaga Lake or paddling from our dock into Seagull Lake. If you're looking to relax at the end of the Gunflint Trail in a cabin then you can do that at Voyageur too.
We would love to see you at Voyageur so be sure to contact us with any questions or concerns about a wilderness vacation with Voyageur.
Boundary Waters Outfitters
Voyageur Canoe Outfitters is conveniently located on the edge of the most beautiful, lake based and paddle only wilderness in the world. Our location on Saganaga Lake and the Seagull River (BWCAW entry point #55), allows for a relaxed atmosphere prior to your Boundary Waters Canoe Area Wilderness trip adventure.  Upon arriving at this magnificent lakefront setting, a feeling of tranquility and peace will begin to develop within you. The beauty of the Boundary Waters natural wilderness and its exceptionally fresh air will cause you to breathe a deep sigh of relief, as the cares of your daily world begins to melt away.
For all of your Boundary Waters Canoe Area Wilderness and Quetico Park outfitting needs
RESOURCES FOR YOUR BOUNDARY WATERS OR QUETICO CANOE TRIP
Address
189 Sag Lake Trail
Grand Marais, MN 55604
Contact
vco@voyageurcanoeoutfitters.com
Tel: 218-388-2224
This business operates on behalf of the Boundary Waters Canoe Area Wilderness program located within the Superior National Forest.
As a BWCAW Cooperator, this business is an equal opportunity service provider.