A BOUNDARY WATERS CANOE AREA WILDERNESS ADVENTURE IS SET IN THE INCREDIBLE NORTH COUNTRY OF MINNESOTA
The BWCA Wilderness and Quetico Park are located in an area that is in part a boreal forest and also a mixed conifer-hardwood forest. The lack of buildings, the many lakes and the diverse forest provide the perfect opportunity for plant life, birds and wildlife to thrive.
If you are interested in viewing wildlife or spotting birds then it is important to travel and camp quietly.  Usually the best times of the day for viewing are early morning and late evening.
Below you will find a partial wildlife check list and a birder's check list you can print and bring along on your trip.  Find out what mammals can be found in Minnesota and what some animal tracks look like too. 
WILDLIFE CHECK LIST
____ Timber Wolf  
____ Moose  
____ Black bear  
____ White tail Deer  
____ Red Squirrel  
____ Snow Shoe hare  
____ Porcupine  
____ Red Fox  
____ Skunk  
____ Coyote  
____ Beaver  
____ Muskrat  
____ Chipmunks  
____ Otters  
____ Pine Marten  
____ Fisher  
____ Mink  
____ Weasel  
____ Lynx
BIRDING
The BWCA Wilderness and Quetico Park offer many opportunities to see a variety of species of birds.  These birds are attracted to the diverse forest and the many lakes.
Here is a list of birds which can be found in the eastern BWCAW and Gunflint Trail Area.
Common Loon
Red-necked Grebe
Double-crested Cormorant
American Bittern
Great Blue Heron
Turkey Vulture
Canada Goose
American Black Duck
Mallard
Ring-necked Duck
Common Goldeneye
Hooded Merganser
Common Merganser
Red-breasted Merganser
Osprey
Bald Eagle
Sharp-shinned Hawk
Broad-winged Hawk
Red-tailed Hawk
American Kestrel
Merlin
Ruffed Grouse
Spruce Grouse
Killdeer
Common Snipe
American Woodcock
Herring Gull
Mourning Dove
Black-billed Cuckoo
Great Horned Owl
Northern Hawk Owl
Barred Owl
Great Grey Owl
Northern Saw-whet Owl
Boreal Owl
Common Nighthawk
Ruby-throated Hummingbird
Belted Kingfisher
Yellow-bellied Sapsucker
Downy Woodpecker
Hairy Woodpecker
Three-toed Woodpecker
Black-backed Woodpecker
Northern Flicker
Pileated Woodpecker
Olive-sided Flycatcher
Eastern Wood-pewee
Yellow-bellied Flycatcher
Alder Flycatcher
Least Flycatcher
Eastern Phoebe
Eastern Kingbird
Blue-headed Vireo
Red-eyed Vireo
Gray Jay
Blue Jay
American Crow
Common Raven
Tree Swallow
Black-capped Chickadee
Boreal Chickadee
Red-breasted Nuthatch
White-breasted Nuthatch
Brown Creeper
Winter Wren
Golden-crowned Kinglet
Ruby-crowned Kinglet
Veery
Swainson's Thrush
Hermit Thrush
American Robin
Gray Catbird
European Starling
Cedar Waxwing
Tennessee Warbler
Nashville Warbler
Northern Parula
Yellow Warbler
Chestnut-sided Warbler
Magnolia Warbler
Cape May Warbler
Black-throated Blue Warbler
Yellow-rumped Warbler
Black-throated Green Warbler
Blackburnian Warbler
Pine Warbler
Palm Warbler
Bay-breasted Warbler
Black and White Warbler
American Redstart
Ovenbird Northern Waterthrush
Connecticut Warbler
Mourning Warbler
Common Yellowthroat
Hooded Warbler
Wilson's Warbler
Canada Warbler
Yellow-breasted Chat
Eastern Towhee
American Tree Sparrow
Chipping Sparrow
Clay-colored Sparrow
Field Sparrow
Fox Sparrow
Song Sparrow
Lincoln's Sparrow
Swamp Sparrow
White-throated Sparrow
Harris' Sparrow
White-crowned Sparrow
Dark-eyed Junco
Rose-breasted Grosbeak
Indigo Bunting
Red-winged Blackbird
Eastern Meadowlark
Common Grackle
Brown-headed Cowbird
Purple Finch
Pine Siskin
American Goldfinch
Evening Grosbeak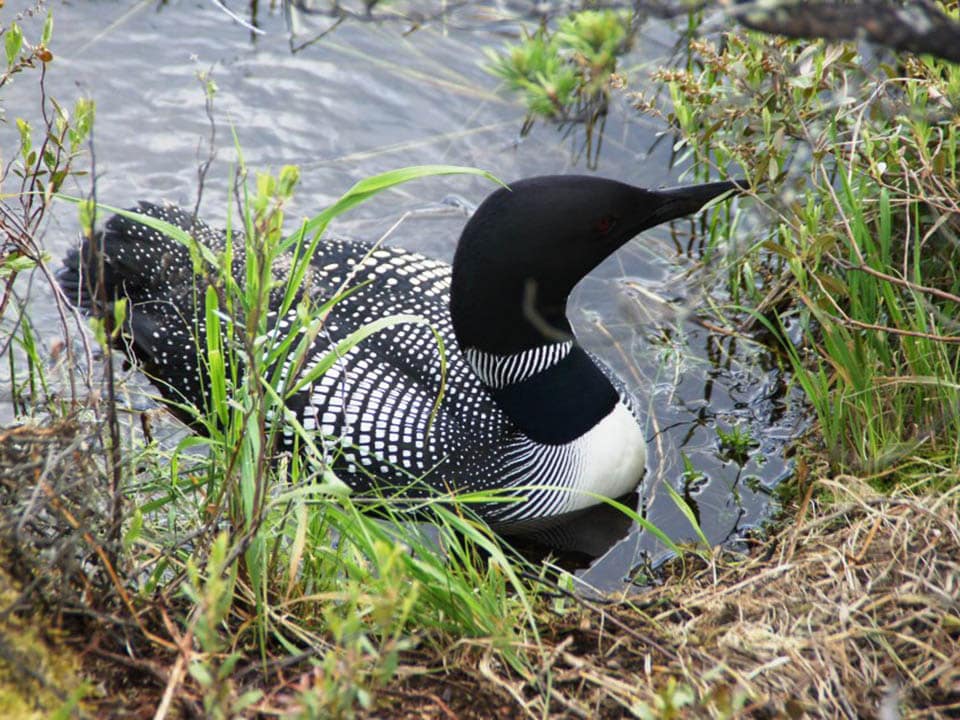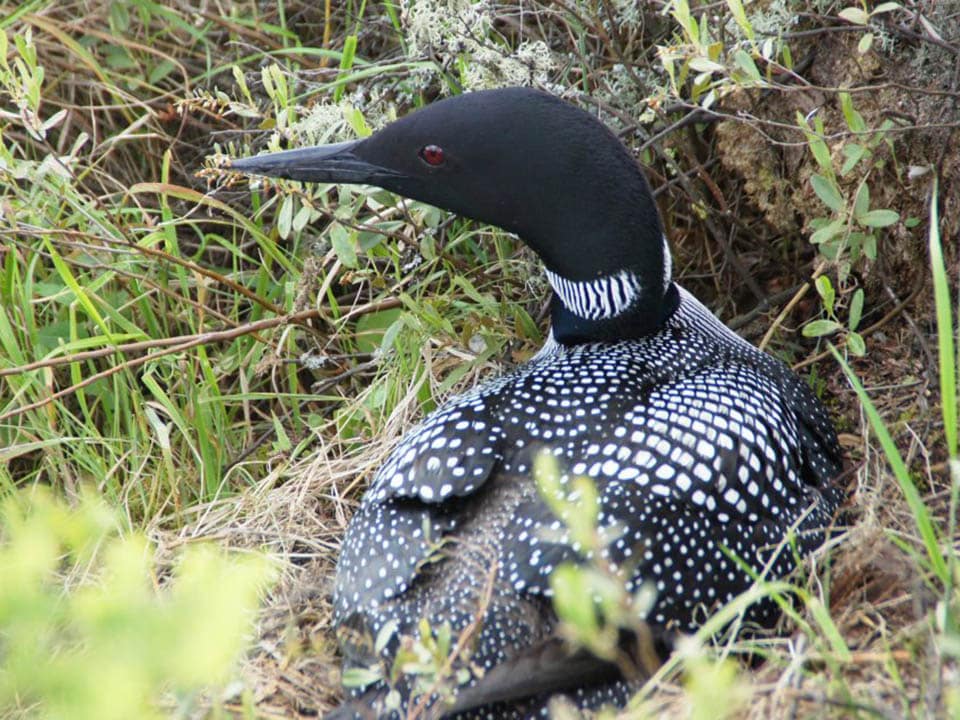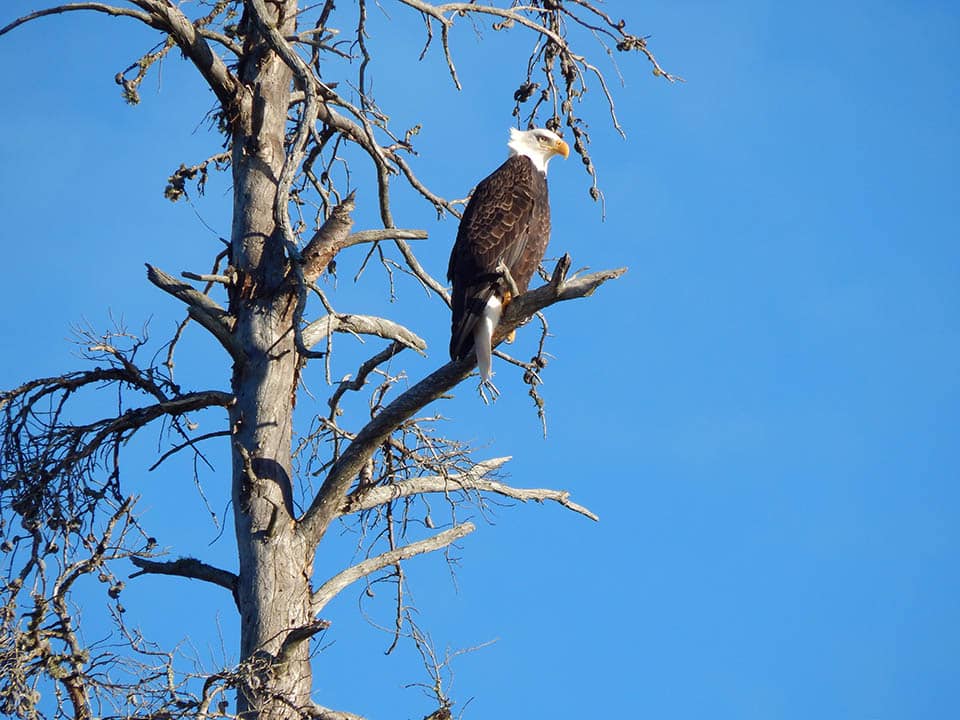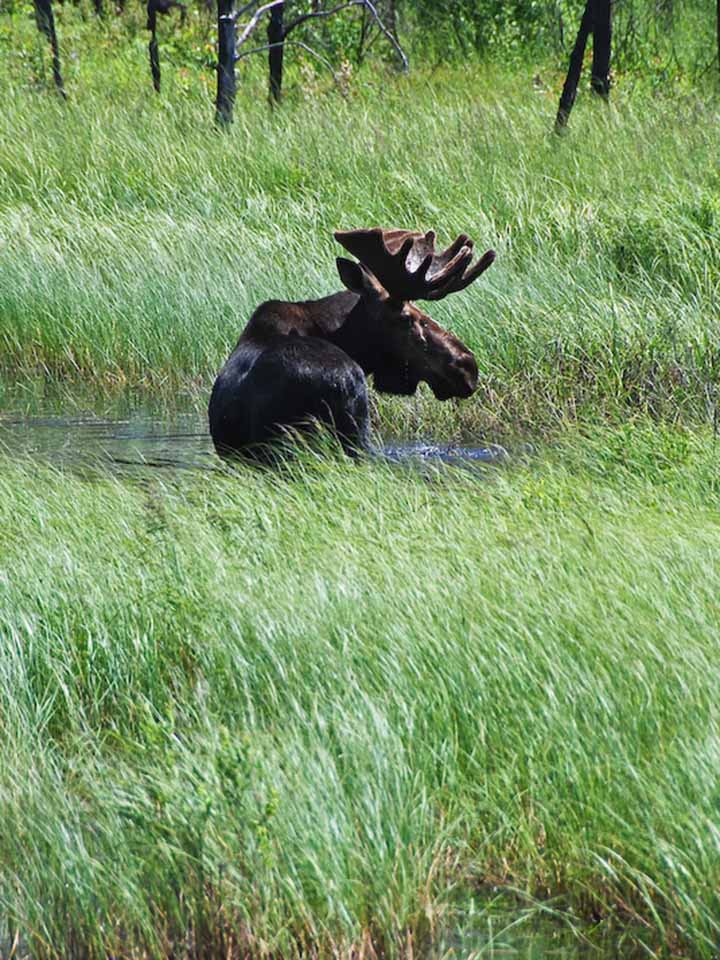 Voyageur's Guarantee
We promise to make your participation with Voyageur a success. Please let us know if any part of your experience, which was under our control, did not meet your satisfaction. We will make it right for you!